Leave this Europe. From crisis to abolition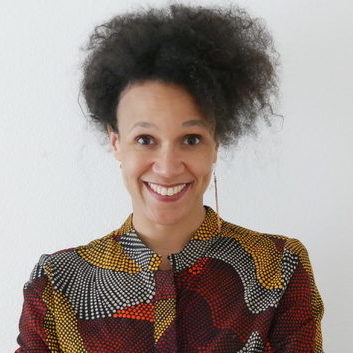 Dr. Vanessa Eileen Thompson, European University Viadrina
The current corona crisis has laid bare (again) the differential logics at the heart of the European project. Whether it be the necropolitical responses to the flight and movements of those rendered migrants, refugees and asylum seekers; the further expansion of neoliberal securitization and policing alongside intersectional vectors of vulnerabilities; or the state-sanctioned abandonment of vulnerable groups through underfunding and austerity – Europe's normative paradigms and concepts such as safety, citizenship, equality and solidarity require fundamental scrutiny. In this talk, I turn to transnational formulations of the black radical tradition and interrogate these concepts from the undersides of the longue durée of racial gendered capitalism. This talk builds on current research on policing blackness and horizons of abolition. I engage with how these horizons manifest in various struggles for breath and black lives, in the urban centers and the peripheries, the public, semi-public and domestic space, on the shores, the land and the sea. Finally, I discuss abolition as a precondition for postcolonial democracy.
---
Journeys Through Europe: The Anglophone Travel Literature and Postcoloniality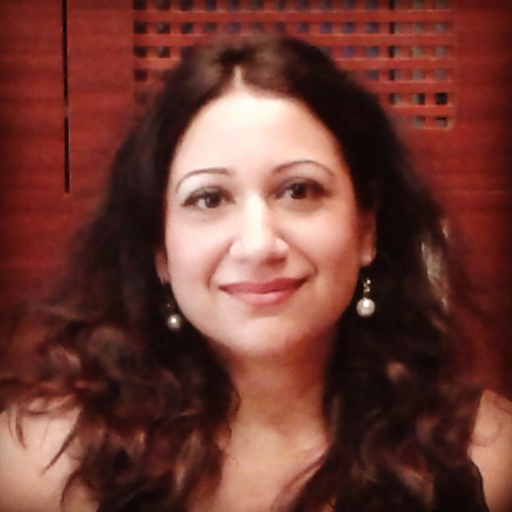 Dr. Nadia Butt, JLU Giessen
The two most fundamental political and cultural phenomena of decolonisation and globalisation in the twentieth century seem to have dramatically changed the social fabric of European societies. Increasing travel, mobility and migration in the age of technological modernity is, indeed, a contributing factor. Keeping in view this changing cultural scenario, this talk sets out to critically examine journeys through Europe, undertaken by reflective travellers as represented in Anglophone travel literature, which is being increasingly examined from the postcolonial perspective, covering broader issues of crossing borders, transcultural and transnational connections, cosmopolitanism, plural histories, diasporic communities, the refugee crisis, travelling cultures, to name but a few. As the Anglophone travel literature is one of travel writing's most burgeoning offshoots in the late twentieth century, it is important to examine the way this particular genre showcases new developments that differ them from their Victorian counterparts. Previously acted as vehicles of European imperialism and the construction of Europe's 'Other', contemporary Anglophone travel accounts serve as potent instruments of cultural critique in present-day Europe. In order to illustrate my point, I draw mainly upon the works of Carly Phillips, Jamal Mahjoub and Mohsin Hamid in which the practice, idea and theme of travelling through Europe sheds light on the issues of history, identity, and belonging – issues which also seem to stem from a personal conflict in the authors. In short, as the authors or their protagonists, caught between multiple cultural associations, travel between cultures and continents, memories and histories, people and places, literally and metaphorically, they strive to reconcile with their role in Europe as both insiders and outsiders, providing more innovative ways of understanding plural histories and identities in the age of global modernity. Indeed, the phenomena of 'overlapping territories, intertwined histories' are a prominent feature of these writings by writers who strive to imagine Europe as a hub of cross-cultural encounters rather than solely a space of rising nationalism or Western supremacy. The contention of my talk is that the selected Anglophone travel literature is deeply engaged with postcolonial Europe in the wake of migration and mobility of people from former European colonies especially Africa, Asia and the Arab world. My primary goal is to demonstrate that as the writers and their protagonist undergo spatial and temporal journeys in their writings, they tend to present postcolonial Europe as an ambivalent concept, complicating the images of 'us and them', 'Orientalism and Occidentalism', and 'tradition and modernity'. Thus, they act as counter travellers who are determined to present alternative ways of understanding Europe.
---
Black Poetry Matters: Eine dekoloniale Poetry Performance
Poetry Performance and Discussion
10.02.2020, 3.30-5.00 p.m.
Stefanie-Lahya Aukongo
Lahya (Stefanie-Lahya Aukongo) is a black intersectional artist, author, poet, curator, multiplicator, singer, teamer, photographer, and activist whose art and work reflect her social realities and identities. Lahya's life revolves around molecules of reality, (re)arranged lovingly, yet critically, and enveloped in song, painting, collage, performance, photography and_or poetry. Their purpose is healing and/through transformative practices. Since 2014, Lahya curates and moderates the monthly spoken-word event "One World Poetry Night" in Berlin.
Lahya's oeuvre is published in various books and zines. In search of radical social responsibility of the heart and deed, Lahya's doings are political, collective, and personal. Her works touch upon privilege, decolonisation, healing, individual and collective love and vulnerability. Lahya's pronouns are Lahya (and, if need be, she/her). Her bed currently resides in Berlin.
We are honoured to welcome Lahya for a poetry performance as part of the international conference "Rethinking Postcolonial Europe: Moving Indentities, Changing Subjectivities". After the performance, Lahya will talk about her experiences in-between art and academia; about role models and rebellion, truth telling and storytelling, and about the possibility of decolonial writing and being.
The main language is German; it is possible to ask questions in English.
For more information, go to www.aukongo.de oder @lahya_aukongo auf IG, FB & Twitter.